The Honey Mug is proud to welcome The Nomadic Blogger to the hive for an elaborate collaboration on this month's playlist! Straight from the desk of The Nomadic Blogger, this month's playlist serves as an ode to women every where as we proud recognize and celebrate March as Women's History Month. Get your headphones ready!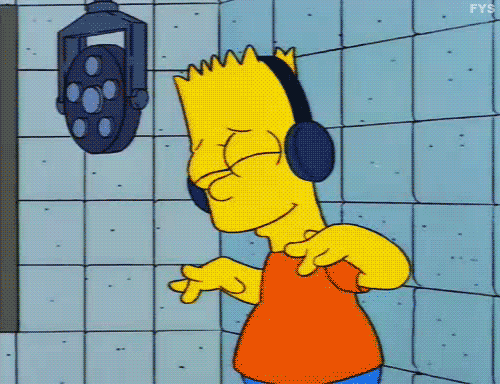 If you are feeling higher levels of estrogen, your skin is glowing and your womanism is just oozing from your pores, don't worry! You are not sick; you are just experiencing the side effects of Women's History Month. The first presidential proclamation of Women's History Month dates back to March 7, 1988. I guess Nancy wasn't for them games and made Ronald realize the power of the woman and March was declared Women's History Month.  So in honor of the Queens before us, the Queens serving it up beside us and the Queens of the future, enjoy this carefully put together playlist of bad ass female power!
1. Run The World (Girls)-Beyonce
The Nomadic Blogger: Of course the list has to start off with the greatest Girl Power anthem of the last decade! Queen Bey blessed us with this gem and ignited a fire within. She reminded us who really holds the power of the world in their hands.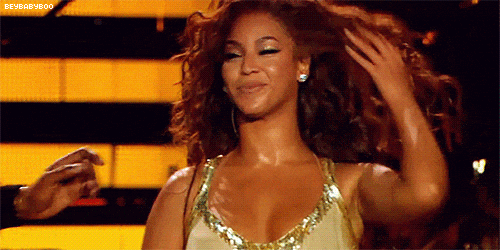 2. Bitch Betta Have My Money – Rihanna
The Nomadic Blogger: This is money management 101! You don't want to come in between a woman and her money. So I suggest you follow RihRih's instructions and give her the money on time.
3. Hollaback Girl – Gwen Stefani
The Nomadic Blogger: You're lying if you say this song didn't help you spell bananas (and yes, I sang it just now to help me out). This song personifies the term "Know your worth." Just because you've had your fun doesn't mean you deserve to be treated like anything other than a Queen.
4. Man! I Feel Like a Woman – Shania Twain
The Nomadic Blogger: Now I'm no country fan but when this song comes on, I'm belting out every word. Men like to think they are the toughest but let me ask you this: Do men bleed for a week and survive? Do they incubate the growth of a human for 9 months and then push it out from the most sensitive part of their body? If you answered no to either question, then you have no idea what tough means!
5. Independent Women Pt. I and II – Destiny's Child
The Nomadic Blogger: Sorry but as a platinum member of the BeyHive, Beyonce had to make an additional appearance. Women are often thought of as soft and dependent but Bey, Kelly and Michelle said "Or nah." Ladies, you don't need anyone to buy you anything. Make that money, spend it on you and enjoy life (gifts are still very much appreciated though).
6. Boss Ass Bitch – Ptaf
The Nomadic Blogger: Sometimes self-doubt can get the best of you. When that happens, turn this song all the way up and leave it on repeat until you feel better. Look in the mirror and adjust your crown sis!
7. Bad Girls – M.I.A
The Nomadic Blogger: I love M.I.A and this song just makes me feel like I can walk into a bar, fuck shit up and leave!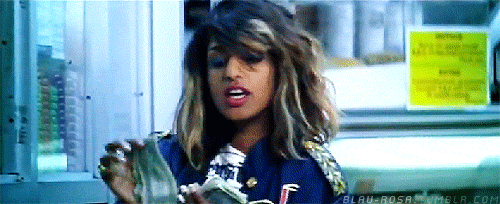 8. Superwoman – Alicia Keys
The Nomadic Blogger: This is one of those songs that encourage you to keep going after a long day of work. Women truly have to wear ten hats at the same time. It's exhausting but we are a different breed of human and we can achieve anything we want.
9. Free Your Mind – En Vogue
The Nomadic Blogger: Even in the 90s, En Vogue had to fight against the fuckboys and patriarchal BS of society. This joint challenges all the misconceptions of what a woman should be. Don't judge a book by its cover!
10. I'm Every Woman – Both Chaka Khan and Whitney Houston versions
The Nomadic Blogger: I had to listen to this song again before writing this post. As an adult, it has a different meaning to me. I think Chaka was originally paying homage to all the Queens that came before her. I am the product of my mother, grandmothers, aunts, etc. I am their wildest dream and I carry a little piece of them in me with every breath I take.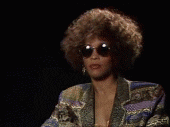 11. Wannabe – Spice Girls
The Nomadic Blogger: I think this is one of those obligatory mentions! Spice Girls kind of beefed up Girl Power in the 90s. I'm still not sure why it is a requirement for a guy to get down with your friends first but maybe I'm misinterpreting the phrase. I'm still blasting the song and singing! #YeShrug
12. Ladies First – Queen Latifah and Monie Love
The Nomadic Blogger: Sometimes men have to be reminded of just how powerful we are. They need the reminder that behind every strong man is a strong woman! Latifah and Monie created this for that very reason.
13. Q.U.E.E.N – Janelle Monae ft. Erykah Badu
The Nomadic Blogger: One can't deny the genius of Janelle and Erykah. Separately, they are amazing artist but together, they are a force to be reckoned with. In this tune, Monae challenges the standards of womanhood. She tears down the traditional notions of how a woman should behave and tells her peers, "I'm going to do me, ya'll be easy."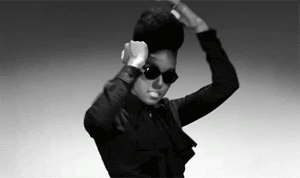 14. Masterpiece (Mona Lisa) – Jazmine Sullivan
The Nomadic Blogger: Come through Jazmine and tear down these unrealistic beauty standards. Sometimes society can make you feel imperfect but Jazmine reminds us that all our imperfections are what make us perfect. No need to lighten that skin sis. Leave those butt shots alone. You are beautiful just as you are.
15. Fighter – Christina Aguilera
The Nomadic Blogger: As women, we go through a lot of bullshit. From relationships, wage gaps and President Agent Orange trying to regulate what we do with our bodies. Through all of this we will prevail. Each battle makes us stronger!
16. Conceited – Remy Ma
The Nomadic Blogger: Know your worth sis! You are beautiful and a boss. Don't forget that and don't be afraid to let people know. Remy's "Conceited" will have you feeling like you are the baddest punta around!
17. Pretty Girl Rock – Keri Hilson
The Nomadic Blogger: Everybody was feeling themselves when this song came out. It had you feeling like you could walk in a room and demand all the attention. Keri should have created a dance to go along with this!
18. Bossy – Kelis ft. Too $hort
The Nomadic Blogger: This playlist is hella lit toward the end. Another Bad Bish anthem, Kelis had everyone doing the shoulder chug with this one!
19. Not Tonight – Lil Kim ft. Da Brat, Left Eye, Missy Elliott and Angie Martinez
The Nomadic Blogger: Again, this is one of those songs that automatically make any Girl Power list. Some of the dopest female emcees of the 90s got together to make this. No competition, no beef, just some boss ladies talking about a good time!
Click the link below to spin all of the tunes featuring in this month's playlist:
MARCH PLAYLIST: BROUGHT TO YOU BY THE NOMADIC BLOGGER
From The Desk of The Nomadic Blogger:
The Nomadic Blogger is The Blog About Nothing. Created on the idea of networking and promotion through sisterhood, The Nomadic Blogger makes her home on the platforms of other established bloggers. Through guest blogging, The Nomadic Blogger hopes to spread her world views and messages while bringing attention to her #SisterBloggers. Follow #TheNomadicBlogger's journey on Facebook and Instagram. 
Be sure to subscribe and share with your friends for future posts and collaborations like this! 
The Honey Mug does not own the rights to any images and/or gifs featured in this post.
Please reload